Slatwall Innovation From Jifram Extrusions, Inc.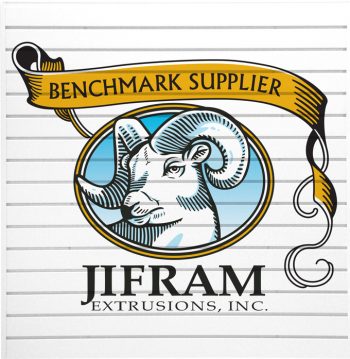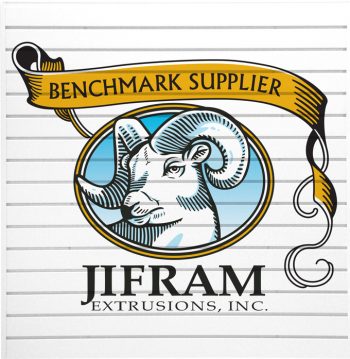 From our humble beginnings in 1981 to our current state of the art facility, the history of Jifram Extrusions has been guided by a vision for the future. James R. Fischer, who had been working in the plastics industry since the early 1960s, established the company in June of 1981.   
Jim and two partners founded Jifram in a small 3,000 sq. ft. factory in Sheboygan Falls, Wisconsin. In 1985, Jim bought out the other investors, and became sole owner of the company. He continued to develop new and innovative products and placed great importance on research and development. Over the years many he obtained numerous patents for his new products. As a result of this philosophy, the business grew and the corporate facilities expanded.
Today, Jifram Extrusions continues to focus on innovation. It strategically expanded its product assortment to include custom printed plastic slatwall and slatwall covers.  These products are a boon to brick and mortar retailors since they elevate the aesthetics of these spaces quickly. Slatwall and slatwall covers will ensure that retailers meet the increased competition from e-commerce head-on. These products help retail stores provide consumers with memorable experiences to keep them coming back! Remodel, refresh, and redesign existing retail space with custom printed plastic slatwall and slatwall covers.  Give shoppers the experience they expect. This will ensure their continued business.
Check out our website. We are confident you will find inspiration for your next project. From retail store design to point-of-purchase fixtures to corporate interiors – we have options that will transform your space.  Imagine it! We will make it happen. Or for personalized service, help is only a phone call away.